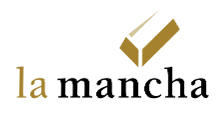 Gold Bullion
As a member of the Gold Association, we are Principal Buyers and Sellers of Gold Bullion and we pride ourselves in providing secure and safe delivery of Gold Bars to our valued clients. We are committed to providing professional services in precious metals and continue to offer favourable discounts to our investors and buyers.    
Timber, Merbau Decking & Building Supplies
Located in Europe and Asia, our partners are one of the leading Timber, Merbau Decking & Building Suppliers.
Fruit and Fertilizer Exporters
We are also a large family of farmers and suppliers that you can rely on. Freshness and reliability is our guarantee. We offer the fresh supply of bananas, tropical cassava, mangos and many other products including fertilizer, all year round.