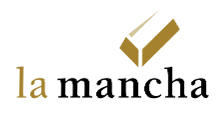 Gold Bullion
As a member of the Gold Association, we are Principal Buyers and Sellers of Gold Bullion and we pride ourselves in providing secure and safe delivery of Gold Bars to our valued clients. We are committed to providing professional services in precious metals and continue to offer favourable discounts to our investors and buyers.    
Timber, Merbau Decking & Building Supplies
Located in Europe and Asia, our partners are one of the leading Timber, Merbau Decking & Building Suppliers.
Fruit and Fertilizer Exporters
We are also a large family of farmers and suppliers that you can rely on. Freshness and reliability is our guarantee. We offer the fresh supply of bananas, tropical cassava, mangos and many other products including fertilizer, all year round.
PL Groups Energy
Your path to Green living is our
Sustainable Renewable Energy Solution.
PL Groups Energy can supply & build your energy needs.
The EM Power Plants requires No Gas, No Diesel and No Fossil Fuels.
Power Where It's Needed 24/7 all year round.
Affordable kWh.
The Better way of the Future.
PPE – Personal Protective Equipment 
We are committed to creating rapid and sustainable supplies of certified PPE medical consumables such as Medical and Vinyl Gloves, Surgical Respirator Masks, Face Shields, Protective Eyewear, Gowns and Shoe Protective Coverings.
In addition, our team is grateful to assist the local Communities, Hospitals, State and Federal Governments,  NGO's and the many challenges they all face.
PL Groups are ready and responsive for you.